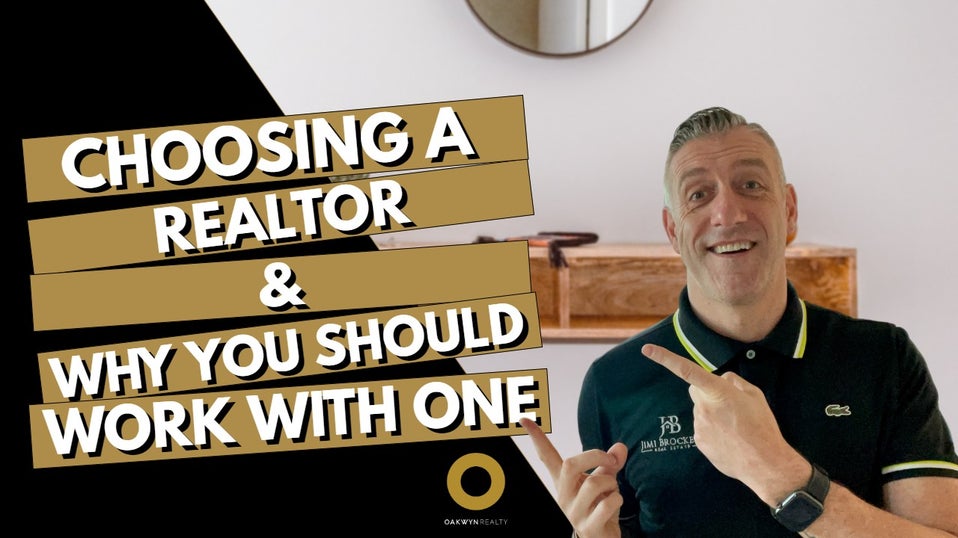 In this blog I'm going to give you seven reasons why YOU should work with a Realtor 
I had somebody reach out last week and pose me a great question, "
why should I work with a realtor?"
Well, realtors aren't just agents, they're actually
professional members of the Canadian real estate association
and subscribe to its strict code of ethics and this is what makes a realtor's difference for a home buyer or seller. To expand on this today,
I'm going to give you seven reasons why you should work with a realtor. 
Selling and buying a home requires dozens of forms, reports, disclosures, contracts, and other technical documents,
which are all designed to keep you, the consumer, protected
. A knowledgeable expert will help you prepare your home properly, put together the best deal and avoid delays of costly mistakes. Also, there's a lot of jargon involved, so you want to work with a
professional who can speak the right language. 
Realtors can provide local information on utilities, zoning, schools, and more.
They have objective information
about each property and realtors can use that data to help you determine if the property is actually right for what you need. 
From a selling standpoint,
properties don't sell due to advertising alone.
A large share of real estate sales come as a result of a practitioner's contacts with previous client's friends and family. When a property is marketed by a great realtor,
they build on relationships and tell a story of why your home would be a fantastic purchase for potential buyers.
Your realtor will also pre-screen and accompany qualified prospects through your property every time to make sure they are there to answer questions and sell the reasons of why they should buy your home. 
#4 Negotiations & Knowledge
There are many factors involved in the discussion in a real estate deal. A realtor will look at every angle from your perspective, including crafting a purchase agreement that allows you the flexibility for what you need in the next steps.
Negotiations are a huge part of the real estate selling and buying cycle
, and you want an experienced professional in your corner that can deal with negotiations on your behalf when the time comes.
#5 Knowledge & Experience
Most people sell only a few homes in a lifetime,
usually with quite a few years in between each sale. Even if you've done it before, laws and regulations change.
Realtors handle hundreds of transactions over the course of their career,
and continual education is mandatory for a realtor to keep their license keeping them up to date with all the rules, regulations, and any updated laws. 
A home is so much more than four walls and a roof, and for most people,
property represents the biggest purchase they'll ever make
. Having a concerned but objective third party helps you stay focused on the issues most important to you, without letting the emotional aspect alter your
focus which is always looking after your best interests
. 
Every realtor must adhere to a strict code of ethics
, which is based upon professionalism and protection of the public. As a realtor's client, you can expect honest and ethical treatment in all transaction-related matters.
If you're curious what the code of ethics actually looks like,
CLICK HERE.
Regardless with whatever you choose to do,
I always say a huge key is research
, and hiring a realtor is no different.
If you're interested in hiring a realtor for your real estate needs, whether it's selling or buying
,
CLICK HERE
to a video explaining the three simple steps you can take to help you choose your realtor.
If this blog led to more questions, and you'd like to talk with somebody about the idea of listing and selling your own home, please don't hesitate to reach out. I know a pretty fantastic realtor. 
THANKS FOR READING!