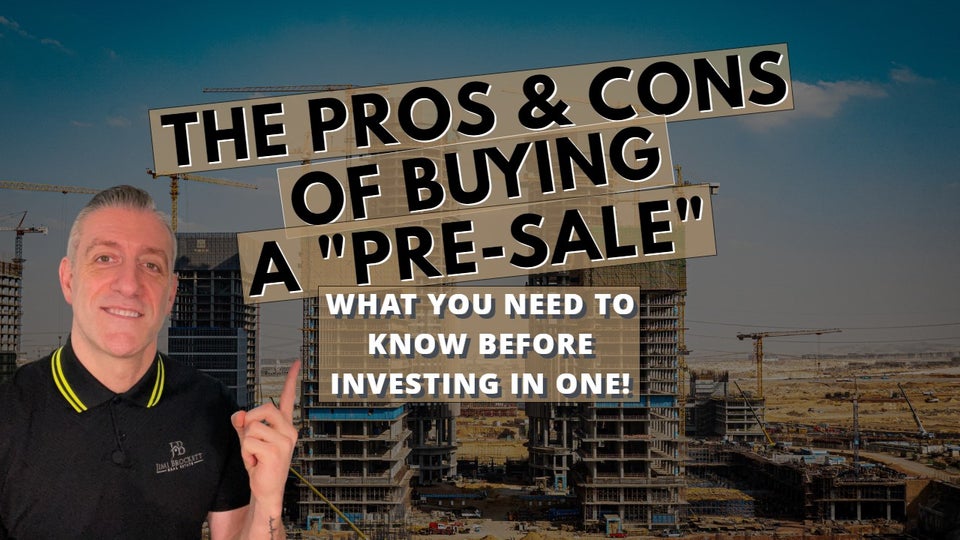 In this BLOG, I'll be covering the pros and cons of buying a pre-sale. Pre-sale homes are a great way to get into the market for a first-time home buyer or an investor.
During a hot market, the returns can be quite lucrative as a home increases in value during the construction period. But it can also be a bit of a gamble, as a market could swing the other way.
For the pros and cons of a pre-sale purchase, keep reading to see if a pre-sale purchase is a right fit for you.
Firstly let's go over what a pre-sale is.
Well, a pre-sale is a home that's available to purchase prior to being move-in ready. You can choose to purchase either before construction starts or during construction. 
The Pros
Selection

- You often get a selection of homes in a particular building as you get that early access. 
Delayed Mortgage - 

You get the delay of a mortgage until completion of the building; this allows for more time to save for the down payment and closing costs
Rate Hold - 

There's also the ability to have a rate hold either with the partner and lender of the development or through your mortgage broker. This means if the rate goes up, the rate hold would apply, and if the rate goes down, the lesser amount would be the rate for the mortgage term. 
Equity

- You also startup building equity in the property. As housing prices rise over the course of the construction period, the contract of the home also rises in value and before completing your home, there's also a potential to see profit before you even move in. This return on investment is why pre-sales are so popular with investors. 
Warranty

- There's also a warranty protection; all pre-sale homes come with a 2-5 year to 10-year warranty. At a minimum, home warranty insurance coverage includes: 2 years on labor and materials (some limits apply) 5 years on the building envelope, including water penetration. 10 years on the structure of the home.
Rescission Period

- Another benefit to pre-sale is there's a 7-day rescission period which is legally required by the real estate marketing act. This gives a seven-day period after an accepted offer to allow a purchaser to do their due diligence to ensure that it's the best purchase for their individual needs before committing to the purchase. After the seven-day period, the contract becomes firm and binding, and the deposit is due. 
Tax - 5%

 GST is required on the top of the purchase price displayed by the developer. And it's payable upon completion. However, depending on the wording of the contract, it may be able to be rolled into the mortgage. 
Real Estate Market

- A key point to remember is the market can go up, but it can also go down. 
Mortgage Approval -

A mortgage can't be granted until completion, which means when you're buying a pre-sale, lenders can provide a pre-approval at that time. However, another assessment will have to be made upon completion to ensure lending of the property. If, at the time of assessment, the property is valued less than the purchase price, the purchaser can be responsible for making up the difference.
No Guarantee

- There's no guarantee of profit, pre-sales are a popular form of making profit in a rising real estate market, but there's no guarantee that the market will continue to rise in the period between purchasing and completion of the building. 
Floor Plan

- And finally, you're purchasing offer floor plans; purchasing pre-sales requires a bit of imagination and vision. There could be changes to the floor plan during construction. A slight variance allowance will be indicated in the contract of purchase and sale and the disclosure station by the developer. Having a realtor present you in the purchase from the developer will assist you in deciphering what variants on finishing and square footage may apply. 
So there you have it, the pros and cons of buying a pre-sale. Remember, each deal is unique, and pre-sale purchases are not for everybody.
It requires patience during the construction period, which sometimes could last between two and four years. It also requires faith in purchasing of a floor plan and the variances that could happen.
The best way to determine purchasing a pre-sale, if it's best for you, is to weigh the pros and cons with your mortgage specialist and real estate professional.
If this blog led to more questions about pre-sale opportunities and you'd like to chat more, please don't hesitate to reach out;
I'm always up for a coffee and a chat.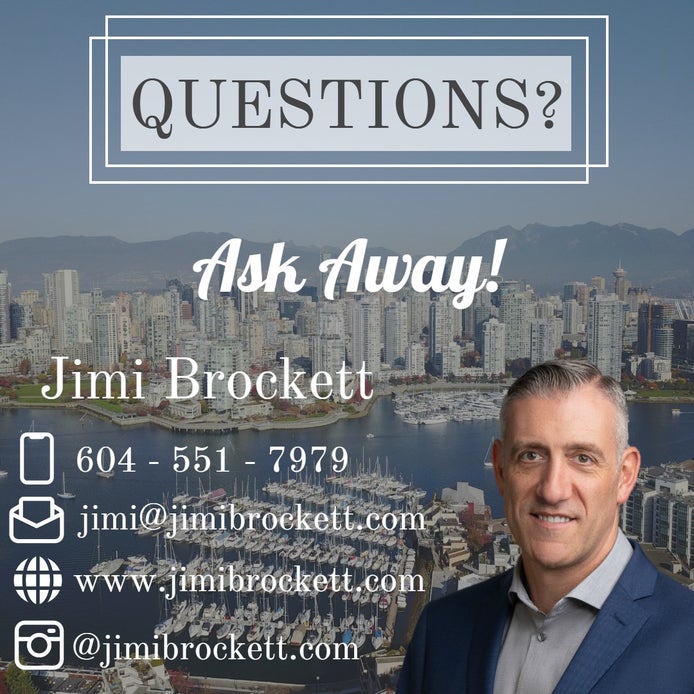 Thanks for reading!