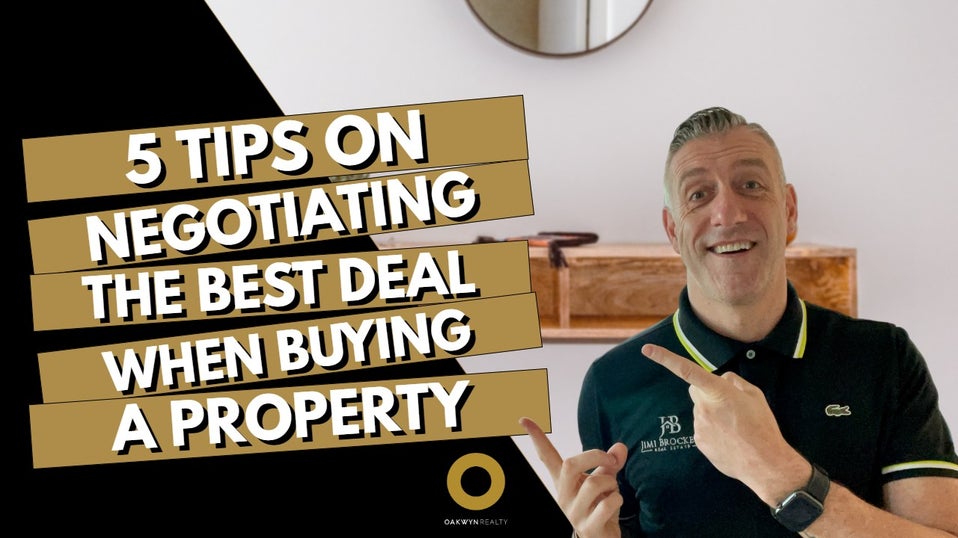 OK LET'S GET GOING!
I'm going to tell you why that can hurt your chances to get you the best deal possible. If you throw in a low-ball offer, you could really
annoy the seller
and what that could mean is that seller might just close down and won't be willing to negotiate you to a successful deal.
However, there is a caveat here
. If your real estate agent has done his research and proved that that property that you're looking at is way above market value so when you put a low ball offer in (which is probably market value) it is considered a low ball offer,
but it's probably more like market value because it's so overpriced
. That's the only time I would recommend any client do a low-ball offer.
#2 UNDERDTANDING HOW BEGOTIATIONS WORK
This is where people get stuck, you've got to understand negotiating is a
give-and-take process
. If you feel like you need to win and the other person needs to lose, you're probably not going to get a successful deal. What you have to understand is it's all about give and take.
So they give a little, you give a little, and you work towards a medium common ground, so you both feel like you've kind of won in the end towards a successful deal. 
#3 SHOW THEM YOUR SERIOUS
Well, there's a few different ways to do this.
Few or no subjects 
Huge deposit
Quick Close
These are just 3 great examples that will prove to the seller that you're a serious buyer, which will make them more willing to negotiate you to a
successful deal.
So when putting your deal together, a good tip is to work with the seller on what works best for
them and you
when it comes to closing. If you push really hard for your particular closing time frame, it might not work with a seller, and they'll go on to the next offer.
So always pay attention to what the preferred closing dates are for the sellers.
Negotiating too much, this can happen quite often when you feel like you've got that final need,

you've got to have the final say

,
and you end up arguing over $500 or a thousand dollars, and it just gets too much for the seller and it ends up annoying them and they decided to collapse the deal.
This is really important if there's a multiple offer scenario and they're dealing with you, they might just start thinking
"you know what, I've had enough. I'm just going to go to the very next offer"
so please pay attention, don't negotiate too much. 
So there you go, five tips to help you negotiate the best deal possible when buying a home. 
SECRET INSIDER TIP! (more directed to realtors)
Okay, here we go, my secret real estate agent insider tip,
just don't be AN ASSHOLE. 
Let me explain on that a little bit more for you is because I can tell you personally. I had a realtor once trying to bully me into an offer, started disparaging me and who I was as a human being, what ended up happening was me relaying that information to my seller, and the seller said, you know what, I'm not willing to deal with that real estate agent anymore, let's go to the next one.