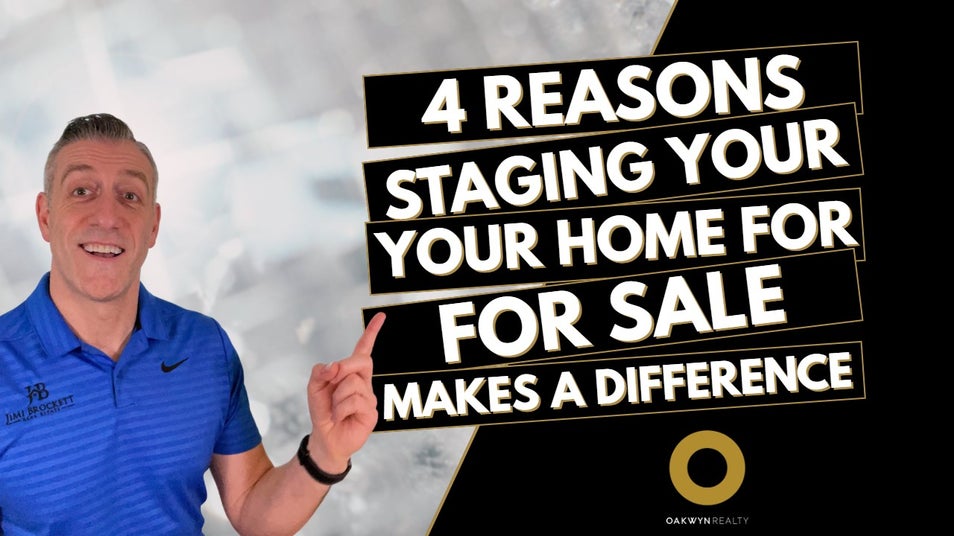 Well, we've all been told never to judge a book by its cover, right? Well, first impressions usually impact our decisions making, whether we care to admit it or not. Therefore, a well-staged home typically has a better chance of selling at a higher price compared to one that hasn't been stage.  
So, what is home staging? And is it worth it? Well, home staging is arranging furniture and décor with the intent to showcase a home for sale. 
But it also can involve some financial investment like for painting, improving the landscaping and adding furniture to give potential buyers an idea of what their new home would look like, and to show the property at its best. Today, I'm going to give you 4 reasons why staging your home for sale makes a difference. 
1 - A Faster and Higher Price Sale
Effective staging will help sellers get a deal done quicker and for a higher price. I guarantee my clients that, while I don't know the exact amount they will receive as a result of the staging, I do know that they'll get more than their money back and they will sell their home in a shorter period of time than they would if they didn't do any staging. When a buyer walks in, they can tap into his or her imagination when a home is shown in its best light.
When a potential buyer can see themselves living in the space, they will be more motivated to make an offer. 
2 - The Wow Factor
Simply put, homes look their best when they've been staged. Staged homes are also depersonalized, which is important because buyers don't want to feel like the purchase in somebody else's home.
They want it to feel as if it's theirs
. Stagers understand how to professionally present homes to appeal to the emotions of a broader spectrum of prospective purchases. Photographs of a staged home are also more likely to garner increased interest online.  
3 - Visualization

When potential buyers walk into a home, they think beyond what their eyes are showing them.
They're visualizing themselves living in the space. Is the home ideal place for their children to grow up?
Does the house have what they need to enjoy retirement? Personal clutter often hinders these visions, which is not ideal for the seller. A professional stager will take an objective look at the property and make sure potential buyers will be able to see themselves living in the space. 
4 - A Positive First Impression

First impressions are incredibly important, and on many occasions, buyers will form their opinions by the time they've taken a few steps into your home
. A bad smell, a crooked frame, or a bit of dirt on the floor could be the difference between whether or not you get an offer. Great books deserve stunning covers, great homes deserve to be staged.  
If this blog led to more questions, or you'd like to talk to somebody about staging your home for sale, please don't hesitate to reach out.  That way, I can put you in touch with somebody I use exclusively who's an amazing home stager.