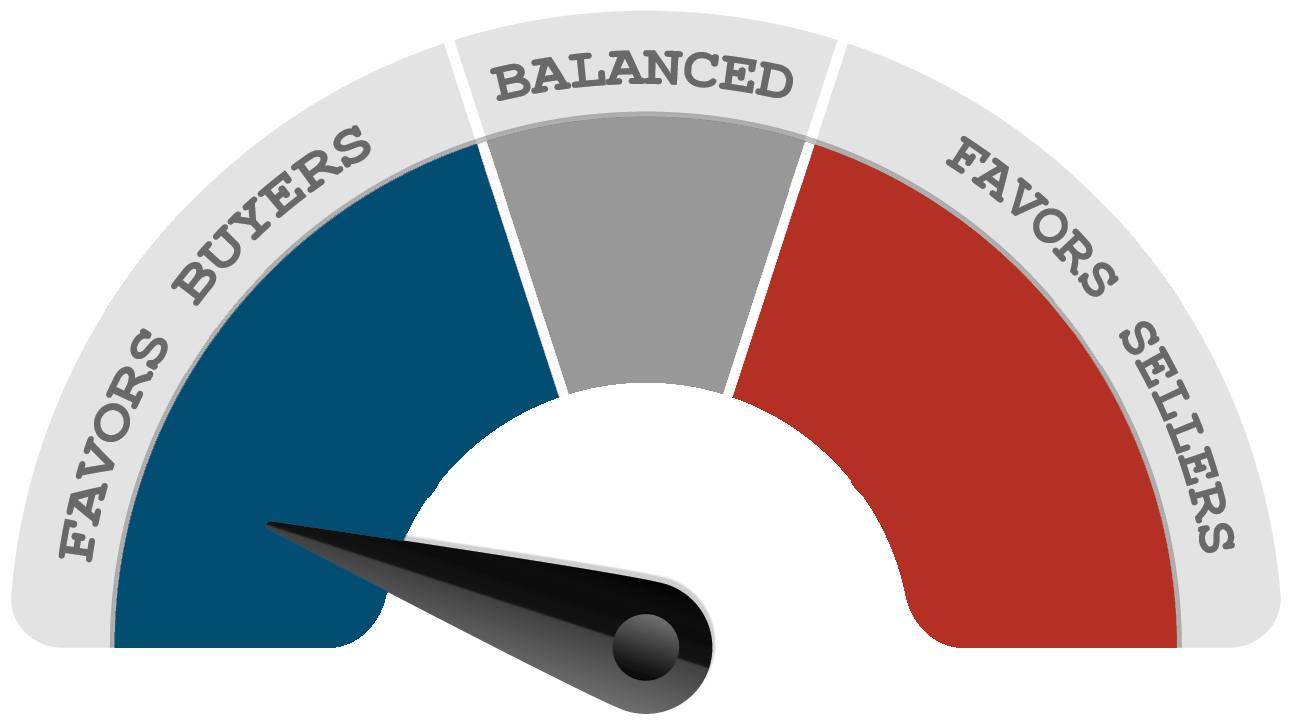 If you've been paying attention to the housing market in the Lower Mainland, you will know that we are currently in a buyer's market phase. What this means is that
the market favors the buyer's, there's higher inventory and lower prices.
What Is a Buyer's Market?
Right now there are more homes on the market compared to a seller market.




Prices tend to be lower because of increased supply

       




Homes are more likely to sit unsold resulting in stronger negotiating power for the buyer




Housing surplus can slow rising prices and even lead to price reductions

      




Buyers have more choices and more leverage to negotiate.



The reason for this shift is the result of three things:
1.

   
The Government intervention on lending qualifications (the new Stress Test)
2.

   
Various provincial taxes and
3. Potential buyers waiting to see what happens
These three pieces create uncertainty - something markets don't like - and as a result, this has caused a buyer's market. The problem is, many buyers are missing out because they wait too long and before they know it, it switches back to a sellers market and prices have risen again.
As a Buyer, What Do You Need to Know
Listing prices have declined and buyers are noticing. However, buyer's markets have a beginning and an end and eventually they will self-correct, resulting in the next upswing in demand and a turn to a sellers market. Buyers who have delayed their purchase haven't moved, they have simply sat on the sidelines and waited.
Buyers have saved for a down payment, had families, got married/separated, need to downsize, need more/less space which all means demand has grown! We also have more people moving to the city and they need homes which means competition is inevitable.
In the graph below you can see a 20-year history of Vancouver Real Estate prices that highlights periods of market uncertainty that led to buyer's markets.
If you are looking at purchasing a home, call me today before the market shifts. You'll be glad you did!